A MESSAGE FROM OUR PRESIDENT
Our much-awaited return to face-to-face classes was short lived, wasn't it? I don't know how you feel but I am a little deflated. Perhaps we just call it a practice while we regroup to return after lockdown. With less than a ripple apparent, Jenny Cash just put everyone back on Zoom, which was amazing and left us with little to lament. In spite of being stopped in your tracks, thank you to the COVID Monitors for the marvellous start you made. Once we restart, you will go from strength to strength. Many more classes began the year on Zoom so the hiccup didn't reach you.
We began 2021 using the Balwyn Park Centre, Horrie Watson Pavilion and Alston Halls. The COVID Safe Plans required distancing, mask wearing, sanitisation regimes, lots of documentation and an unprecedented level of signage, all of which were accomplished (see page 2). I am thankful to have had Alan Ray as my COVID Health and Safety Officer partner, as we negotiated our way through Government restrictions and paperwork and strove for internal consistency in our documents. They did not make riveting reading but were important in our quest to return to normality.

I suspect that distancing will be with us for a long time with perhaps some relaxation in mask wearing eventually. For the time being, no change is on the horizon for U3A Deepdene. Thank you to members for always wearing a mask (tutors are excepted). It suits me to say I was born in the first half of last century, because like many members I am not good at estimating 1.5m. It's much longer than we think. I'm a bit stuck in the Imperial Age. Thankfully, newborns are still also weighed in pounds.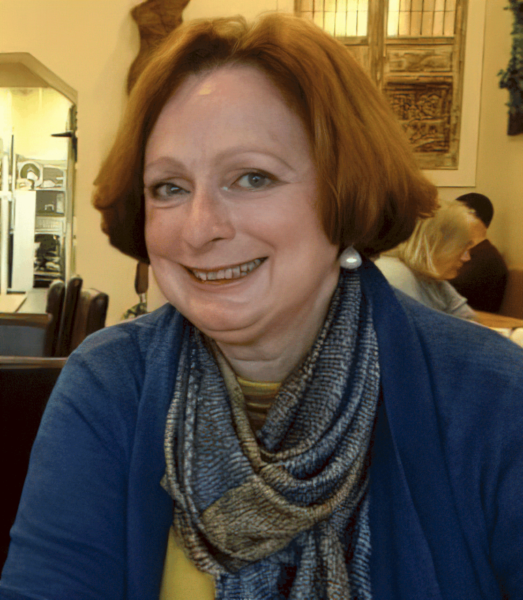 Thank you to Ilza Dulmanis and Carole Williams for designing the January Program offered during the vacation, and Ilza for running it. A lovely mix of picnics, walks, morning teas and lots of interesting Zoom presentations were offered. Thank you to presenters and leaders. During outdoor activities members displayed their usual flexibility and robust determination to make things work. My first garden visitors, all dressed in winter jackets, observed a dripping garden from an equally sodden veranda, needing every carb the morning tea delivered to keep warm.
The AGM will be held on 28 April at 4pm, and it is time to think about our new Committee of Management. I have been President for three terms which makes it a good time to bring in another person with different skills, talents and outlook to the role: Susie White has been Vice-President during my term and has indicated she will stand as President. In fact you may recall that while I was delayed overseas due to newly-applied travel restrictions in the early days of the COVID pandemic, Susie guided U3A Deepdene through the historic decision to move to Zoom.
In addition, John Manton our former Treasurer, and Paul Flanagan who has led the Technology team, are retiring. We are encouraging nominations from members to join the Committee to help steer us forward. Thus, it is a good time to consider if you can make a more formal contribution. I am happy to discuss possible roles with anyone who would like to think more about it; do phone me on 0409 679 176.
I thank John and Paul for the contribution they have each made to U3A Deepdene, John in skilfully and diligently managing our finances, and Paul for his determination that wherever it was possible to make Seniors more digitally literate he would see that it happened. Thank you both.
The AGM will be again on Zoom so if last year is anything to go by, we will have record attendance. Sadly, still no party at the end.
Christine Georgiou